Blueberry Zucchini Muffins
Favorite ways to serve: warmed, broken in half and a light smear of dairy free butter. Even better, broken in half and lightly toasted on the flesh side like they do at Eggs Up Grill....drool.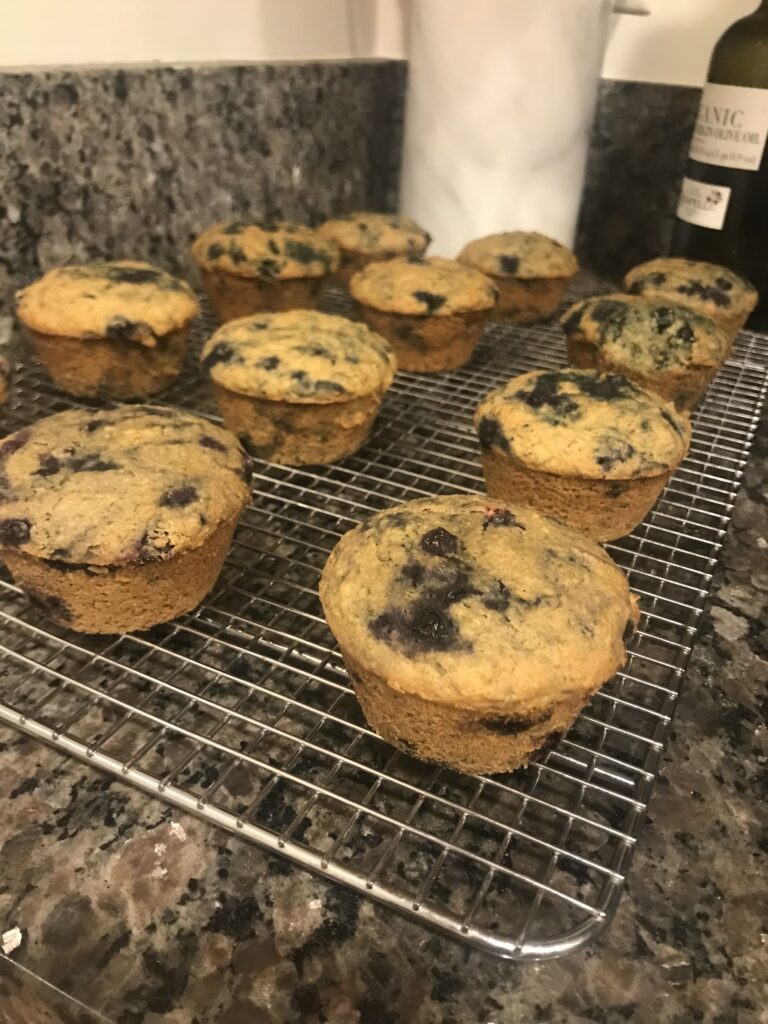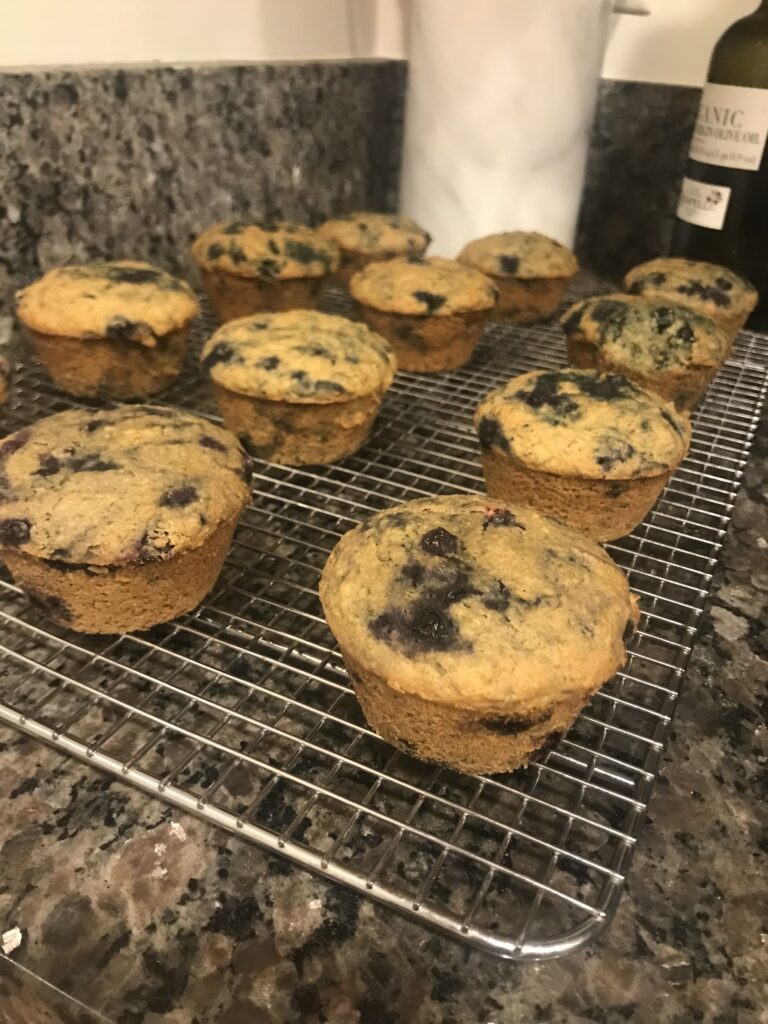 Blueberry Zucchini Muffins
Description
Betty Crocker Blueberry Muffins were a staple in my family growing up (We weren't a Jiffy household. Bad southerners, I guess.). It was always a good morning when I woke up to get ready for school to find my mom had made them for us for breakfast. So, I was dying to recreate these iconic muffins in a much healthier way.
And let me tell you, I'm really proud of this recipe. I mean, I'm a perfectionist, so I never post recipes I'm not proud of, but this one feels extra special because it truly reminds me of the boxed kind. Less added sugars, trans fats and processed junk--more vegetables, fiber and whole grains--same delicious flavor.
These muffins are light, fluffy and moist with a delicate crumble and bite. I prefer to use frozen WILD blueberries to get that canned, syrup-laden, blueberry-esque look where the blueberry bleeds into the batter in bright blue swirls and the size of the blueberries doesn't get in the way of a bite. I hope you enjoy them as much as I enjoyed making them :)
Instructions
Mix flax egg, let sit, stirring occasionally to incorporate any floating water.

Preheat the oven to 400 and make sure you have a rack placed in the middle of the oven (not above or below the vertical mid-point).

Grease a muffin pan with coconut oil or line with baking cups.

Grate the zucchini using a fine/medium grater. Measure one cup with all juices.

Mix dry ingredients together

Mix wet ingredients together

Combine wet and dry ingredients, mixing thoroughly.

Fold in blueberries

Cover and let the batter sit for 15 minutes to allow the gluten-free sorghum flour to absorb the moisture. This will reduce the grittiness that gluten free baked goods sometimes have.

Fill the muffin pan with the batter evenly distributed between 12 muffins.

Bake for 5 minutes, reduce heat to 375 and bake another 18-22 minutes.

Let cool for 15 minutes.
blueberry, blue, berry, muffin, zuchinni, betty, crocker, plant, based, plant-based, vegan, dairy-free, dairy, free, gluten-free, gluten